Braces with Missing Teeth – Richardson, TX
Addressing Your Orthodontic Needs, Even with Missing Teeth
According to the American College of Prosthodontists, an estimated 178 million people are missing at least one tooth. Even with gaps in your smile, you can still face orthodontic issues that need to be addressed to preserve your oral health and keep additional issues from arising. At Richardson Orthodontics, we offer a variety of custom-tailored treatments that can help close spaces in your mouth and address misalignment issues. If you have missing teeth and require treatment, we welcome you to contact our office today to schedule a free consultation.
Why Choose Richardson Orthodontics For Braces with Missing Teeth?
Experienced Board-Certified Orthodontist
We're Not a Corporate Practice & Treat Our Patients Individually
Our Community Trusts Us with Their Orthodontic Care
Can You Wear Braces with Missing Teeth?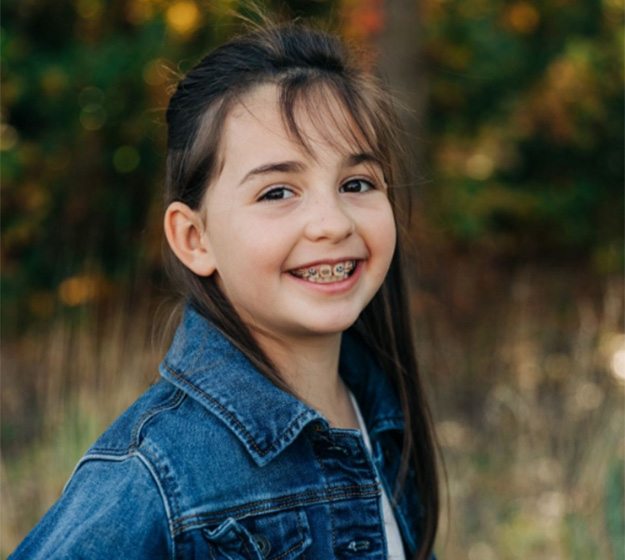 Even if you have gaps in your smile from missing teeth, you can still undergo orthodontic treatment. It's a great solution for patients who have crowded teeth, bite misalignment, and gaps between their teeth, and in cases where patients are already missing teeth, getting these issues treated can keep these problems from becoming even worse. In some cases, we may recommend receiving tooth replacement treatment, like getting dental implants or a bridge beforehand, but that depends on your unique tooth loss situation and the current alignment of your surrounding teeth.
Can You Address Tooth Loss with Clear Aligners?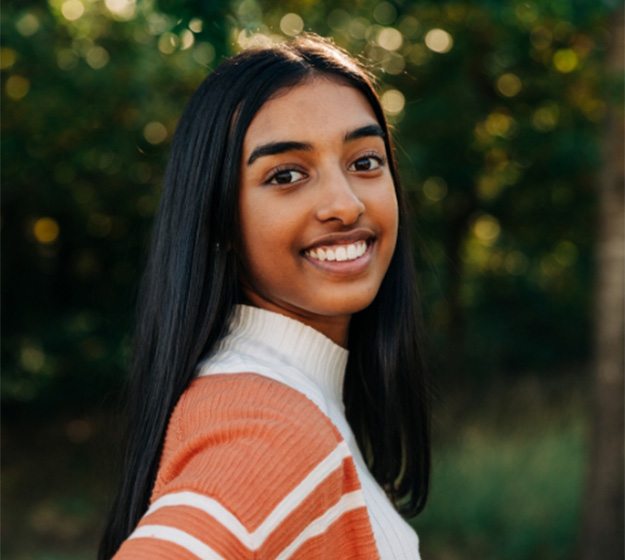 Clear aligners, also known as Invisalign, are a great option for patients who are missing a tooth because they have a unique feature where a temporary tooth can be built into each of your trays. That means that while your teeth are adjusting as you undergo treatment, you'll have a fill-in tooth that allows you to address orthodontic issues before you undergo restorative treatment to complete your smile. To learn more about this process and whether you're a good candidate for Invisalign, feel free to contact our office today!
Other Treatments That May Be Required if You're Missing Teeth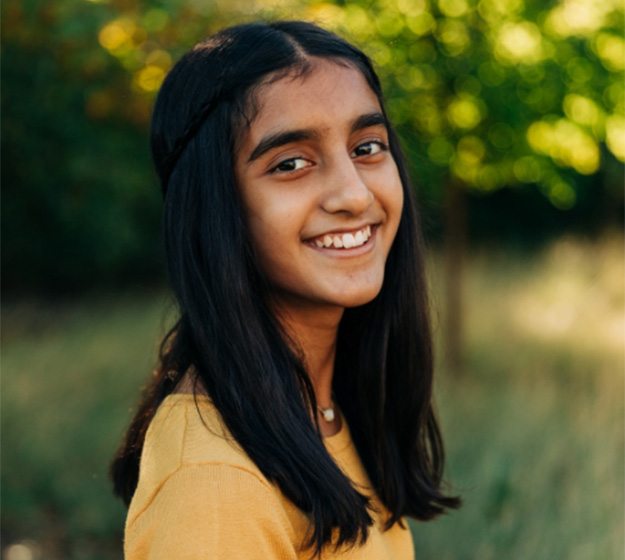 In some cases, it's completely possible to have successful orthodontic treatment without needing to replace your missing teeth beforehand. However, depending on your goals and other factors, you may need to replace them with dental implants before beginning your treatment. This is primarily the case if your missing teeth aren't near the teeth that need to be straightened. For the best results, you'll need to consult with Dr. Jones, your orthodontist in Richardson.
Braces with Missing Teeth FAQs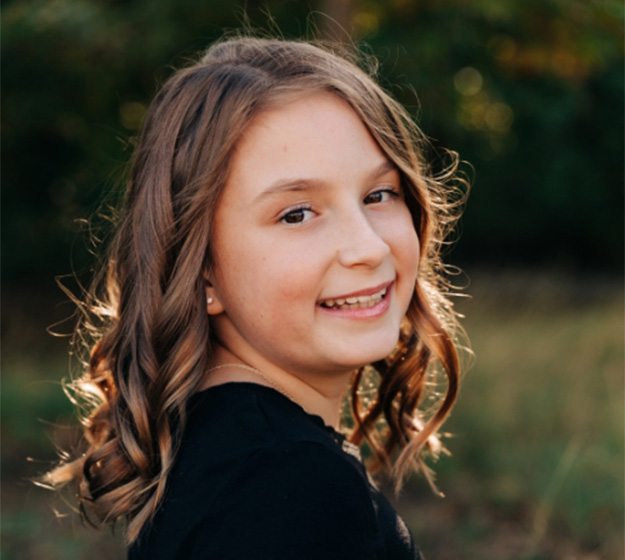 If you have missing teeth, it is understandable if you have questions about the road ahead when it comes to achieving a straighter, healthier smile. To help you out, we have put together the following list of FAQs, along with succinct answers. You are more than welcome to give us a call if you do not see your specific concerns addressed. We look forward to speaking with you!
Can Braces Fix Gaps Caused by Missing Teeth?
The answer to this question varies from case to case. Often, braces can shrink a gap caused by a missing tooth, but whether or not they can close the gap entirely depends on a variety of factors. During your consultation, your orthodontist in Richardson will carefully evaluate your dental health and the positioning of your remaining natural teeth before determining whether braces alone will be able to help you reach your goals for your smile.
Can Braces Make Room for a Dental Implant?
After a natural tooth goes missing, the nearby teeth may begin to drift into the open space, meaning that there may no longer be room between them for a dental implant or another form of tooth replacement. Fortunately, getting braces with missing teeth in Richardson can help to create the space in your mouth that is necessary for you to move forward with recompleting your smile.
Can Both Children and Adults Get Braces with Missing Teeth?
Generally speaking, yes. Orthodontic treatment for kids should usually start when they have a mixture of permanent and baby teeth. Even as they lose their baby teeth, the braces can help encourage their new adult teeth to erupt into their proper positions. This encourages proper oral development and can prevent the need for additional treatment in the future.
The objective of orthodontia for adults with missing teeth is somewhat different. Braces in Richardson can make room for tooth replacement, shrink gaps caused by missing teeth, and help patients achieve a comfortable, harmonious bite. If you have already replaced your lost teeth before getting braces, that can make treatment more complex, but often, orthodontia can still be beneficial.
Do Braces with Missing Teeth Cost More?
Missing teeth can make orthodontic cases slightly more complex than usual. Patients may need additional accessories for treatment, which can affect cost. During your free consultation, we will evaluate your unique situation and provide you with a personalized cost estimate. We will also be happy to help you explore payment options, such as insurance and financing. We want you to be able to afford the care you need, so you can expect us to go above and beyond to assist you as you look for ways to manage the cost of your orthodontic treatment.