Traditional Braces – Richardson, TX
The Trusted Solution for
Straightening Teeth
Whether someone has crooked, crowded, or gapped teeth (or all of the above!), traditional braces in Richardson, TX can be relied on to create a perfectly straight and functional smile. While Dr. Jones often recommends them for younger patients, they're able to help a lot of adults as well who have more severe orthodontic issues. Thanks to her experience as a board-certified orthodontist, you can trust that you or your child's treatment process will be smooth, comfortable, and end with gorgeous results. To get started on the road to a new smile, we invite you to schedule a FREE consultation today.
Why Choose Richardson Orthodontics for Traditional Braces?
Only Female Board-Certified Orthodontist in Richardson
16 Years of Experience Creating Winning Smiles
Dental Insurance Accepted, 0% In-House Financing
Braces Basics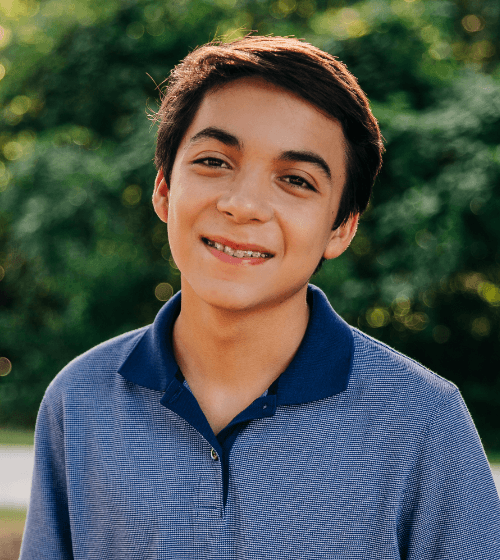 You probably saw many of your peers with braces growing up, and they still basically work the same way these days! Two wires placed along each row of teeth are used to apply slight pressure to move them into their desired positions. To keep these wires in place, they are attached to brackets that are bonded to each tooth. While braces of the past were notoriously bulky and irritating, today's braces are much smaller and more subtle-looking, but they are still as effective as ever.
The Benefits of Braces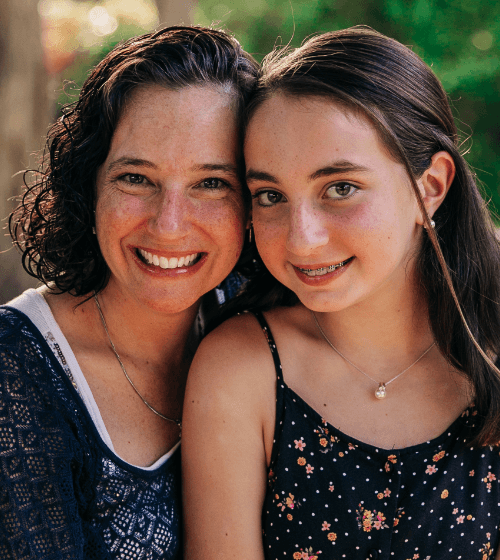 When people think of braces, many consider them to be a purely cosmetic treatment. While straightening the teeth can certainly improve someone's appearance, this isn't the limit to their potential benefits. Straighter teeth also tend to be healthier teeth!
When the teeth are crowded and crooked, this can create small, hard-to-brush spaces where plaque and bacteria can become trapped and eventually cause cavities. Properly aligned teeth are much easier to clean, meaning orthodontics can actually dramatically lower someone's risk for both cavities and gum disease!
In addition to the teeth, braces can also help correct a misaligned bite. Once again, in addition to enhancing someone's appearance, this can also help with their oral function. When the bite comes together as it should, actions like eating and speaking become much more comfortable. This can also prevent and/or fix pain related to a strained jaw joint, which may be the underlying cause of headaches and neck aches as well.
And lastly, braces can also provide a reliable confidence booster. Feeling self-conscious about crooked teeth and a less than perfect smile can weigh heavily on someone regardless of their age. But, once the braces come off and a patient's new smile is revealed, our team can instantly see the change in someone. When a patient feels great about their teeth, they are more likely to engage socially and feel comfortable around new people, which can be tremendously helpful for both children and adults!
Customizable Brackets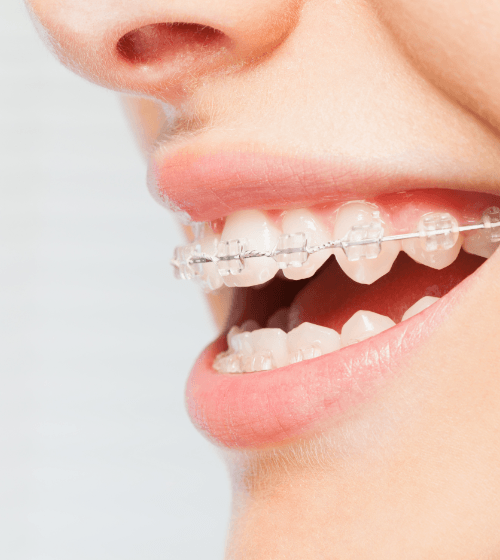 With traditional braces, patients have a little room to add their personality into their treatment. The rubber bands used to hold the wires in place come in a rainbow of colors, and they are switched out every few weeks at adjustment/progress appointments. This means a child can choose their favorite color or even have their braces match the season or their school! For adults, we can provide clear or white elastics so the braces easily blend into the smile.
Traditional Braces FAQs
At Richardson Orthodontics, Dr. Jones and her team are dedicated to ensuring the success of your child's orthodontic treatment. While preparing for life with braces may seem a bit overwhelming, we are here to keep you and your child ready and informed about the expectations before, during, and after treatment. Below you will find a list of common questions asked by patients that we hope you will review. If you do not see your question listed or would like to inquire further about your child's individual plan, contact us to schedule an appointment today.
Is there an ideal age for a child to start wearing braces?
It is recommended that all children receive an orthodontic evaluation at the age of 7. This will allow an orthodontist to review their oral cavity and facial structures to determine if there are any problems occurring that might affect their teeth or bite. If braces are required, it is not uncommon for children to start treatment around the age of 11 or 12, but it can start much earlier (around 8) if the orthodontist believes it is necessary. The earlier you can begin to treat your child's crooked or gapped teeth, the longer lasting the results will be as their bones are still developing, making it easier to complete orthodontic treatment.
How can my child relieve soreness from braces?
Discomfort is a common symptom that occurs while wearing braces. It is often most obvious at the start of treatment as well as when the wire needs to be tightened or adjusted during follow-up appointments. To mitigate the pain level for your child, it is advised that you give them an over-the-counter pain reliever (i.e., ibuprofen), offer a cool beverage, or use a cold compress. This is only temporary and should dissipate within a few days.
Which foods should my child avoid?
Eating with braces is a bit tricky, which is why you'll want to make sure your child is consuming the right foods. If you want to prevent an orthodontic emergency, help your child avoid:
Nuts
Popcorn
Sticky or hard candy
Whole apples
Corn on the cob
Hard bread
Raw vegetables (i.e., carrots)
Too much pressure applied to brackets and wires can cause them to break, become loose, or poke out, causing irritation to your soft oral tissues.
Will insurance cover the cost of my child's orthodontic treatment?
There is a good chance that your dental insurance company will agree to pay a portion of your child's orthodontic treatment, but if you are unsure, our team will be happy to work on your behalf to help you get the answers you need. As an insurance-friendly orthodontic practice, Dr. Jones is in-network with many available insurance plans. We are also pleased to offer in-house financing should you need assistance in paying the remaining balance.