Orthodontic Careers – Richardson, TX
Change Smiles, Change Lives
In the field of dentistry, there are many areas you can specialize in, but one of the most rewarding and exciting is orthodontics. Our tight-knit team at Richardson Orthodontics is looking to hire additional passionate professionals to help us provide a positive environment and outstanding care for every patient we serve. To learn more about us, keep reading to see if you could be a good candidate for our open positions. We look forward to potentially welcoming you to our office family!
Our Mission Statement and Vision
"We WOW our patients with personalized and positive orthodontic treatment, creating happy patients that highly recommend us to their family and friends"
"Our vision is to be an extraordinary orthodontic practice that positively changes the lives of 1000 patients a year. We plant smiles, that grow laughter and harvest love."
Our Core Values

Integrity

Deliver WOW Service

Efficiency

Communication

Embrace & Drive Change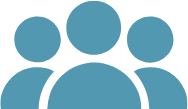 Build a Positive Team & Family Spirit

Smile & Have Fun
Reasons to Work for Richardson Orthodontics

Professional & Personal
Growth Opportunities

Great Work Culture with
Friendly Professionals

Encouragement for Continuing
Education & Training

Chance to Give Back to
the Richardson Community

Privately Owned
& Operated

Excellent Work/Life
Balance

Priority on Caring
for Patients
Open Positions at Richardson Orthodontics
We are currently searching for applicants for the following positions:
Orthodontic Clinical Assistant
Administrative Coordinator
Sales/Treatment Coordinator
Orthodontic Clinical Assistant
Our orthodontic assistants are an invaluable part of our practice. They help our orthodontists with procedures, take X-rays, and assist in many other important tasks in treatment. We are looking for someone friendly, professional, and efficient whose values align with ours. Could you be a good fit for Richardson Orthodontics? Send your resume to office@willowbendbraces.com.
Administrative Coordinator
Richardson Orthodontics wouldn't be able to function without administrative support. We need a coordinator who can stay on top of all the behind-the-scenes goings-on and keep everything running smoothly. For this position, we need someone who works well in a team setting, is familiar with how orthodontic care works, and has administrative experience, preferably in an orthodontic practice. To apply or inquire about this position, you can email your resume to office@willowbendbraces.com.
Sales/Treatment Coordinator
In an orthodontic practice, scheduling appointments, adjustment visits, and more can be challenging! We need an organized, flexible professional who can balance many treatment plans at once and who can build relationships with our patients. This position also involves familiarity with the financial side of orthodontics to answer questions and guide patients through that part of treatment. If you are interested in applying for this position, email your resume to office@willowbendbraces.com.