Orthodontic Services – Richardson, TX
A Smooth Path To
Stunningly Straight Smiles
These days, children aren't the only ones who can benefit from leading-edge orthodontic care. We have services perfect for smiles of any age, including teens and adults! Whatever you or your loved one might need to achieve a gorgeously straight smile, you'll find it at Richardson Orthodontics, and the treatment will be 100% personalized by board-certified orthodontists, Dr. Tamara Jones and Dr. Hanson. With these orthodontic services in Richardson, TX and Dr. Jones' and Dr. Hansons' expertise, a head-turning smile is all but guaranteed! Give us a call today to schedule a FREE consultation to see which of these treatments would be right for you or your child.
Traditional Braces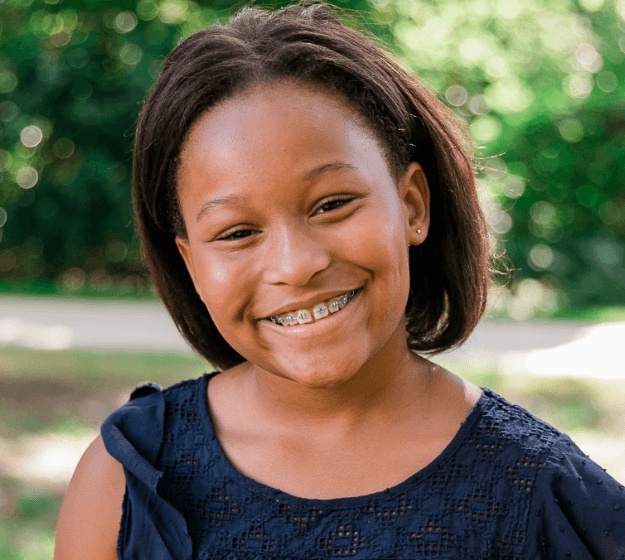 Traditional metal braces have been around for decades, and there is a simple reason for this—they work! Still one of the most effective, affordable, and durable solutions for straightening the teeth and correcting misaligned bites, they are ideal for younger patients, but they can also help teens and adults who have more complicated orthodontic issues. And, fortunately, the brackets and wires are much smaller and more subtle compared to the braces you likely saw growing up!
Learn About Traditional Braces
Clear Ceramic Braces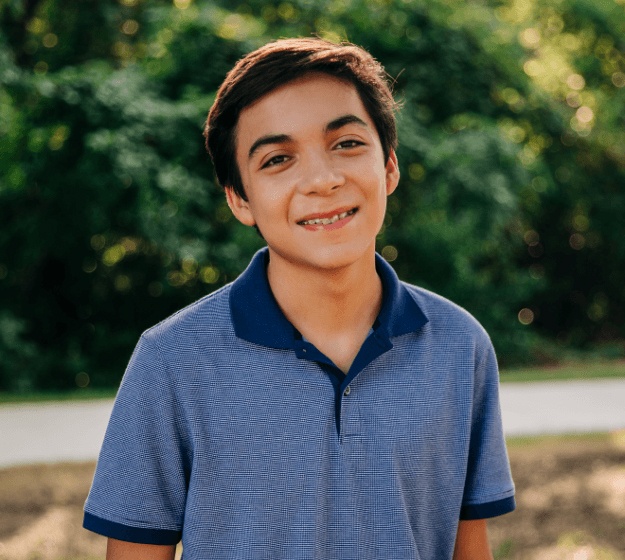 One of the biggest concerns patients have when it comes to braces is their appearance, and we completely understand—they are kind of hard to miss! That's why we're happy to offer a more aesthetically-friendly alternative with clear ceramic braces. They work the exact same way as metal braces to move the teeth, but the brackets are made of a see-through ceramic material, and the wires are tooth-colored as well. So, the appliance practically disappears on the teeth, allowing someone to smile with confidence throughout their treatment.
Self-Ligating Braces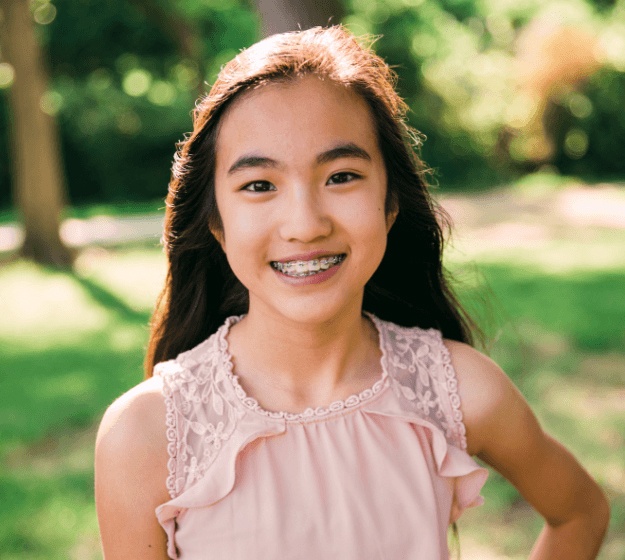 Self-ligating braces enable Dr. Jones and Dr. Hanson to save a patient time at every point of their treatment. They move the teeth more efficiently than regular braces, and even adjustment appointments are much faster. What makes them different? Instead of using small rubber bands to hold the wires to the brackets, each bracket has a small latch that goes over the wire. Because there is less friction between the wires and brackets, the teeth are able to shift more easily into their desired positions, helping patients reach their end goal as quickly as possible.
Learn About Self Ligating Braces
Invisalign Clear Aligners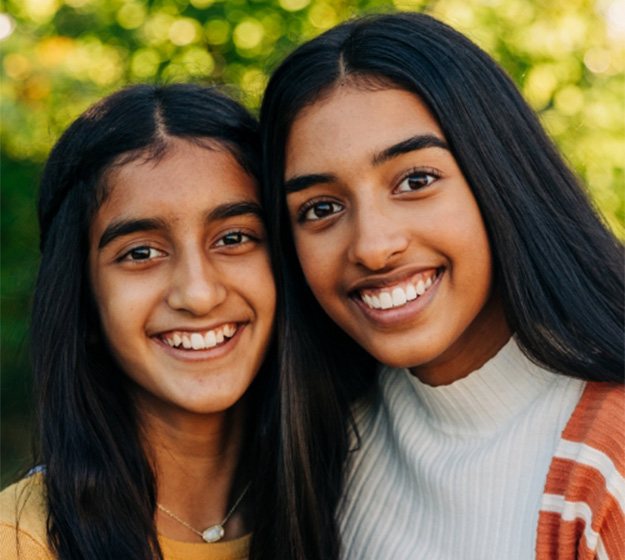 For patients who want to straighten their teeth without having to deal with a visible appliance in their mouth, Invisalign is the perfect option. Instead of brackets and wires, a series of transparent plastic aligner trays are used to move the teeth. When worn, it doesn't look like a patient has anything on their teeth, meaning only they and Dr. Jones or Dr. Hanson will know they are undergoing treatment. Even better, the trays easily come off, allowing a patient to eat whatever they like and brush/floss normally.
Phase 1 Pediatric Orthodontics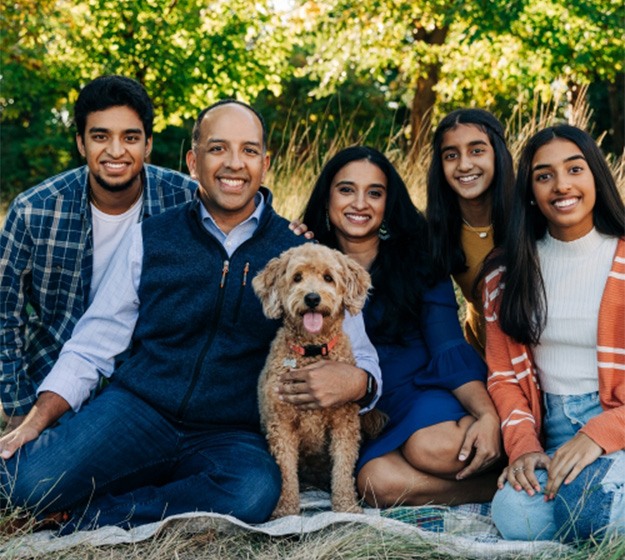 The baby teeth help "clear the path" for the adult teeth, so they're able to come in as straight as possible. With Phase 1 Orthodontics, Dr. Jones and Dr. Hanson are able to correct minor misalignment issues in a child's baby teeth so they'll need less orthodontic treatment in the future. This treatment can also be used to help a child break bad habits like thumb sucking and tongue thrusting that can hamper their oral development. When Phase 1 is combined with traditional braces, a child usually spends much less time undergoing treatment versus just using braces alone.
Learn About Phase 1 Pediatric Orthodontics
Teen Orthodontics
While our practice is able to help young children with a wide array of orthodontic issues, we can also tailor our approach to suit the unique needs of teens. Typically, teenagers have more advanced problems and more permanent teeth present compared to kids, and at the same time, they are quite image conscious (like we all were at that age!). That's why we offer effective but discreet treatment options like Invisalign and clear braces so that these patients can get what they need and feel great while being on the road toward their new smiles.
Adult Orthodontics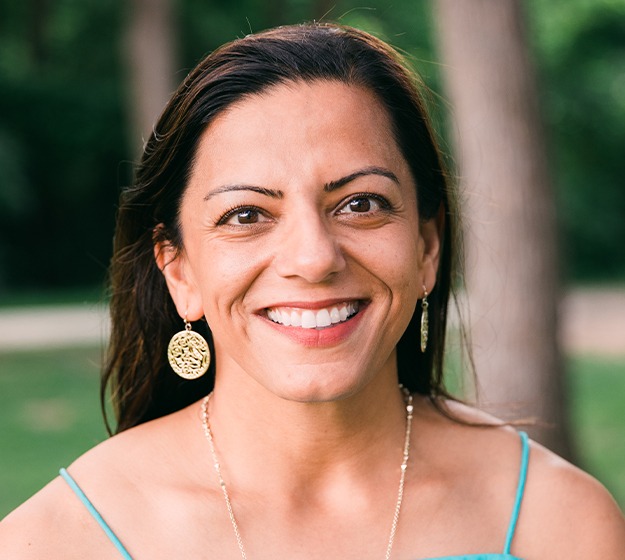 If you didn't get braces as a child and think you're simply too old to straighten your teeth, think again! It's possible to shift the teeth at any age, which means it isn't too late to get the perfectly straight smile you've always wanted. Dr. Jones and Dr. Hanson can offer discreet treatments like Invisalign and clear ceramic braces that allow an adult patient to maintain their professional appearance throughout the orthodontic process. With her, the only thing people will notice are your beautiful results!
Learn About Adult Orthodontics
Orthodontic Appliances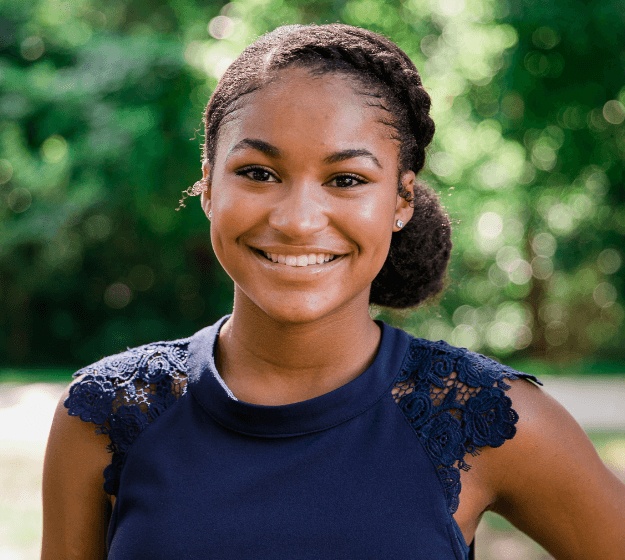 Dr. Jones and Dr. Hanson can use a variety of orthodontic appliances to solve problems that are beyond the scope of regular braces and Invisalign. Retainers make sure that newly shifted teeth stay in place after treatment, and a device called an RPE can increase the size of the hard palate to fix crowding and prevent it from developing in the future. If your child needs help to stop thumb sucking, she can even place a small device in their mouth that will prevent them from engaging in the habit, enabling them to break it on their own in a matter of weeks.
Learn About Orthodontic Appliances
Dentofacial Orthopedics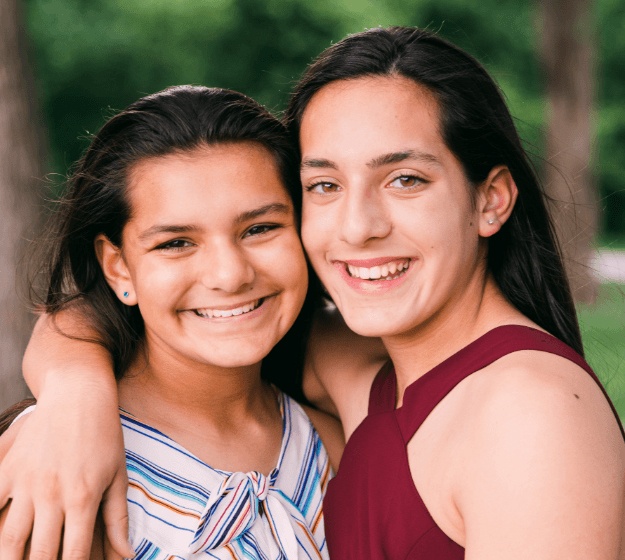 Often, when the bite doesn't come together properly, the reason has little to do with the teeth themselves, but rather the underlying bone. Sometimes, one jawbone will be underdeveloped compared to the other, which can lead to issues like a pronounced overbite, underbite, or cross bite. Rather than having a patient undergo surgery, Dr. Jones and Dr. Hanson can use dentofacial orthopedics to align the bite and give someone a fuller, more symmetrical, and more attractive face.
Learn About Dentofacial Orthopedics
Advanced Orthodontic Technology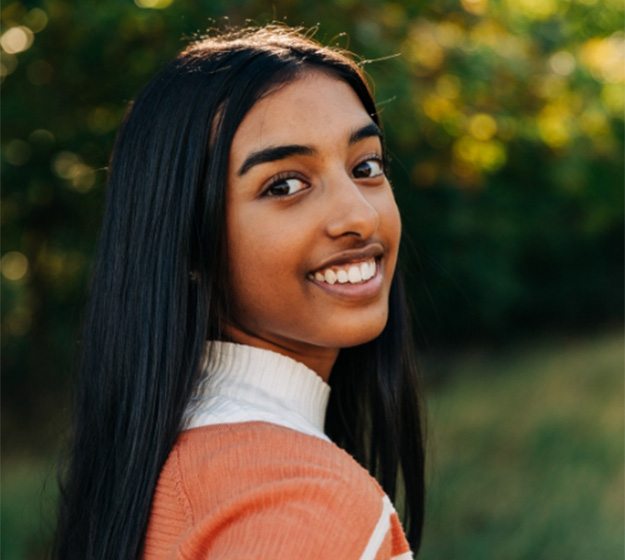 Using an iTero digital scanner, Dr. Jones and Dr. Hanson can take a highly-detailed impression of a patient's smile without having to use dental putty, and then she can show them what their teeth will look like after treatment. This is just a sample of the advanced technology she uses every day to make orthodontic care more effective, more fun, and significantly faster.