Phase 1 Pediatric Orthodontics – Richardson, TX
Pre-Treatment for
Growing Smiles
If you could dramatically shorten the amount of time your child will need to spend in braces, would you do it? If you're like most parents, the answer is probably a resounding "Yes!" That's exactly what Dr. Jones and Dr. Hanson can do with Phase 1 Pediatric Orthodontics in Richardson, TX. It allows her to address a child's orthodontic issues as early as possible so future ones can be lessened or avoided altogether. The American Association of Orthodontists recommends that a child should receive an orthodontic screening around age seven, and Richardson Orthodontics is happy to offer FREE consultations for new patients. To schedule this appointment, give us a call today.
Why Choose Richardson Orthodontics for Phase 1 Pediatric Orthodontics?
Only Female Board-Certified Orthodontist in Richardson
Doctor is a Proud Mother of 2
16 Years of Experience Helping Growing Smiles Shine
How Phase 1 Pediatric Orthodontics Works
The main goal of Phase 1 Pediatric Orthodontics is to correct minor misalignment issues in the baby teeth so that the adult teeth have the best possible chance of coming in straight. The baby teeth essentially "set the path" for the adult teeth, so if they are crooked and crowded, the permanent teeth are likely to be, too!
By using removable oral appliances that a child only has to wear to bed, Dr. Jones and Dr. Hanson can create more space between the baby teeth so the adult teeth have plenty of room to erupt properly.
Phase 1 can also help a child break certain habits that can negatively affect their oral development in the future, such as thumb sucking or tongue thrusting. By getting rid of these behaviors early, we can save a child (and their parents) a lot of time correcting the orthodontic problems they can create.
Benefits of Phase 1 Orthodontics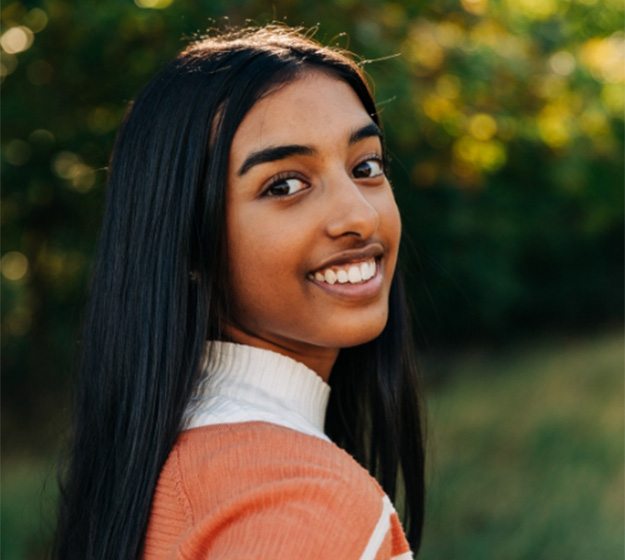 Shorter Treatment Time: When a child undergoes Phase 1 Orthodontics, they usually require less orthodontic care overall, helping patients and parents save time and money.
Easier Function: Aligning the baby teeth stimulates proper oral development, enabling a child to speak, eat, and smile as comfortably as possible. This can help a child avoid chronic pain in the jaw and face as well.
Better Airway: As part of the treatment process, Dr. Jones and Dr. Hanson can also increase the size of a child's airway, enabling them to breathe better while sleeping. The list of benefits this can provide is virtually endless. When a child is properly rested, they can focus more easily, remember better, and usually experience less behavioral issues.
Improved Confidence: Straightening the baby teeth can give a child a more attractive smile that helps them feel better about themselves at school and around friends, which can be tremendously positive for mental health and well-being.
Pediatric Orthodontics FAQs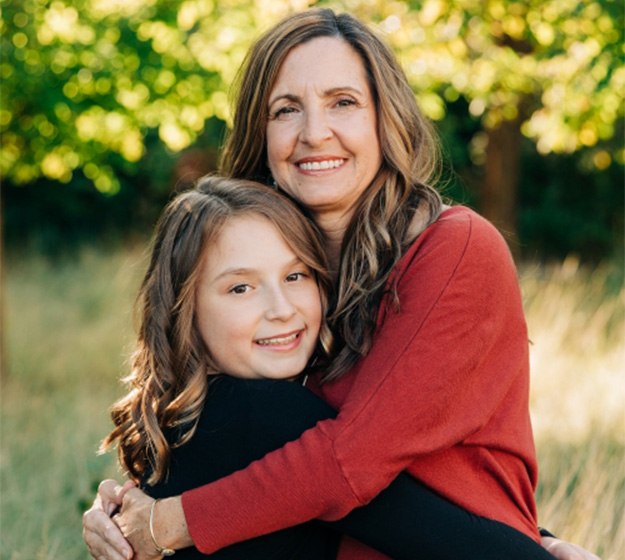 At Richardson Orthodontics, Dr. Jones & Dr. Hanson and her team of experts strive to ensure even the youngest patients achieve long-lasting, beautiful results. As a parent, we understand you probably have many questions about your child's need for orthodontics, which is why we've compiled some of the most frequently asked questions that are designed to offer clarification, additional insight, and peace of mind as it pertains to wearing braces of any kind. If you need additional assistance and would like to schedule a free consultation with our orthodontist, please contact our office today.
What Is a Good Age to Get Braces?
According to the American Association of Orthodontists (AAO), it is recommended that once children reach the age of 7, they should be seen by a qualified pediatric orthodontist for a full examination. Although their teeth and facial structures are still developing, it is actually a great time to begin Phase 1 Orthodontics, especially if certain problems are already occurring (i.e., overbite, overcrowding). By applying the necessary treatment early on, Dr. Jones and Dr. Hanson can more easily shift teeth and adjust bites before they are permanently set into place. In fact, these problems can potentially reduce the chances for braces later on as a teenager or adult.
What Do You Need to Know if Your Child Needs Braces?
The most common signs that will dictate whether your child needs braces include:
Your child is losing their baby teeth early or late
They have difficulty eating and chewing
Their teeth appear crowded
Their teeth do not come together normally
When closing their mouth, their bite appears off or out of proportion with their face
Should you notice any of these issues, it's best to schedule a free consultation with Dr. Jones and Dr. Hanson, as they will be able to fully examine your child's smile to determine if early orthodontics is right for their needs.
Does My Child Need to Continue with Regular Checkups and Cleanings While Wearing Braces?
Yes, it is necessary for dental checkups and cleanings to continue even while receiving orthodontic treatment. The reason is that tooth decay and gum disease can negatively impact their smile. If plaque and tartar are allowed to build over time and oral habits are neglected, this can cause teeth to become loose and fall out. Maintaining good oral hygiene at home and continuing to see a dentist every six months will ensure their smile looks and feels its best when finished with orthodontic treatment.
Will My Child Experience Pain During Treatment?
It is not uncommon for a child to experience some discomfort while undergoing orthodontics. Although Phase 1 treatment may not be as extensive or complex as traditional braces, they may feel some soreness or pain after starting treatment. However, this can be remedied with the help of an over-the-counter pain reliever as well as a cold compress. As they progress with treatment, the discomfort should lessen, resulting in a pleasant experience that leads to improved results.
Will Dental Insurance Cover Phase 1 Orthodontics?
It is possible that your dental insurance will cover a portion of the cost for Phase 1 Orthodontics, but each case is different, as is each dental plan. At Richardson Orthodontics, we will work with your insurance company to identify ways in which you can save on your child's early treatment. Because we are in network with a host of dental insurance companies, we can help maximize your benefits in the most effective way. We'll even file necessary claims and paperwork on your behalf, so you can focus on your child's future smile.
Even if your insurance does not pay for this type of treatment, we offer in-house financing that allows you to break up the cost of your child's treatment into smaller, more manageable monthly installments.
Can My Child Participate in Sports While Wearing Braces?
Generally speaking, it is fine for children with braces to participate in sports. Of course, they should wear a mouthguard to prevent damage both to their treatment and to their teeth. Special mouthguards are available that are specifically designed to be worn with braces. If an accident occurs that damages any of your child's orthodontic gear, call us right away.
How Can I Help My Child Adhere to Dietary Restrictions with Braces?
If your child has braces rather than a removable orthodontic appliance, they will need to avoid eating certain foods. Because we are orthodontists who often work with children, we understand that this can be a challenge. You may find it beneficial to adjust the entire family's eating plan so your child does not feel left out when others are enjoying foods that they currently cannot eat. It would also be wise to find alternatives to their favorite restricted foods. For example, you might try adjusting your family's pizza order so there are no hard or tough toppings that would pose a threat to braces.
Will My Child Need Braces in the Future if they Get Phase 1 Treatment?
In some cases, early intervention with phase 1 treatment can prevent the need for orthodontia in the future. By addressing issues in a developing mouth, we can often help our patients to avoid crooked teeth and poor bite alignment down the road. However, there are some cases that require both phase 1 and phase 2 treatment. Although undergoing two courses of orthodontic care may seem like a lot for a youngster, it can provide them with lifelong benefits.
How Long Does Phase 1 Orthodontic Treatment Last?
The average time for phase 1 orthodontic treatment is 9 – 12 months. Of course, that can vary depending on the specifics of an individual case. Factors such as the severity of the issues that need to be corrected, your child's compliance with treatment instructions, and more all come into play. During your free consultation with your pediatric orthodontist, we will be able to provide an estimate for your child's unique treatment timeline.