Phase 1 Pediatric Orthodontics – Richardson, TX
Pre-Treatment for
Growing Smiles
If you could dramatically shorten the amount of time your child will need to spend in braces, would you do it? If you're like most parents, the answer is probably a resounding "Yes!" That's exactly what Dr. Jones can do with Phase 1 Pediatric Orthodontics in Richardson, TX. It allows her to address a child's orthodontic issues as early as possible so future ones can be lessened or avoided altogether. The American Association of Orthodontists recommends that a child should receive an orthodontic screening around age seven, and Richardson Orthodontics is happy to offer FREE consultations for new patients. To schedule this appointment, give us a call today.
Why Choose Richardson Orthodontics for Phase 1 Pediatric Orthodontics?
Only Female Board-Certified Orthodontist in Richardson
Doctor is a Proud Mother of 2
16 Years of Experience Helping Growing Smiles Shine
How Phase 1 Pediatric Orthodontics Works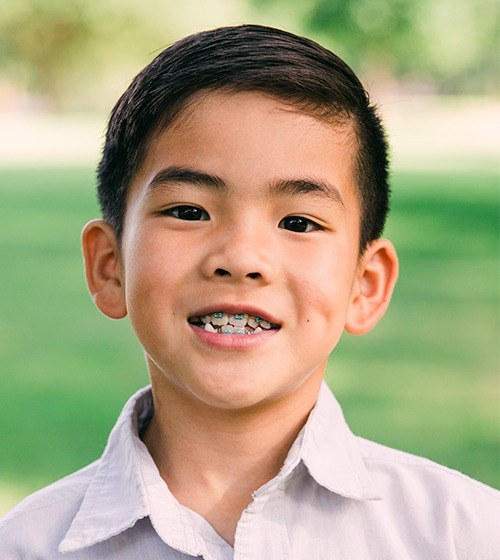 The main goal of Phase 1 Pediatric Orthodontics is to correct minor misalignment issues in the baby teeth so that the adult teeth have the best possible chance of coming in straight. The baby teeth essentially "set the path" for the adult teeth, so if they are crooked and crowded, the permanent teeth are likely to be, too!
By using removable oral appliances that a child only has to wear to bed, Dr. Jones can create more space between the baby teeth so the adult teeth have plenty of room to erupt properly.
Phase 1 can also help a child break certain habits that can negatively affect their oral development in the future, such as thumb sucking or tongue thrusting. By getting rid of these behaviors early, we can save a child (and their parents) a lot of time correcting the orthodontic problems they can create.
Benefits of Phase 1 Orthodontics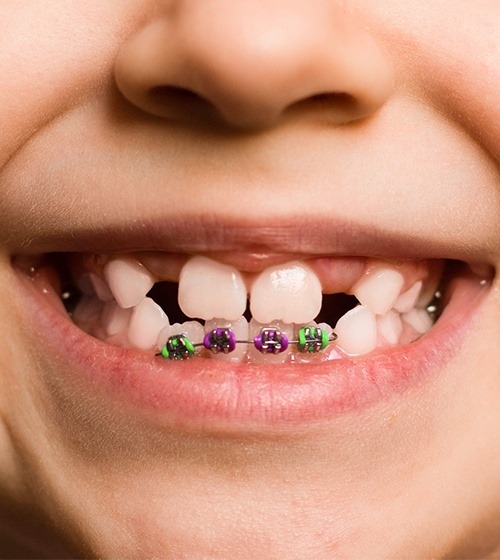 Shorter Treatment Time: When a child undergoes Phase 1 Orthodontics, they usually require less orthodontic care overall, helping patients and parents save time and money.
Easier Function: Aligning the baby teeth stimulates proper oral development, enabling a child to speak, eat, and smile as comfortably as possible. This can help a child avoid chronic pain in the jaw and face as well.
Better Airway: As part of the treatment process, Dr. Jones can also increase the size of a child's airway, enabling them to breathe better while sleeping. The list of benefits this can provide is virtually endless. When a child is properly rested, they can focus more easily, remember better, and usually experience less behavioral issues.
Improved Confidence: Straightening the baby teeth can give a child a more attractive smile that helps them feel better about themselves at school and around friends, which can be tremendously positive for mental health and well-being.