Dentofacial Orthopedics – Richardson, TX
Non-Surgical
Bite Correction
Orthodontics is not only able to change the position of the teeth, but the underlying bone that supports the teeth as well. This is called dentofacial orthopedics, and it allows Dr. Jones to correct very misaligned bites and save many patients from invasive surgery. In addition to improving someone's oral function, this kind of treatment can also make the face appear fuller and more symmetrical, dramatically improving someone's appearance and confidence at the same time. Could you or your child benefit from dentofacial orthopedics in Richardson, TX? To find out, give us a call today to schedule a FREE in-person consultation.
Why Choose Richardson Orthodontics for Dentofacial Orthopedics?
Non-Invasive Alternative to Corrective Jaw Surgery
Board-Certified Orthodontist with 16 Years of Experience
Family-Owned & Operated Practice
What is Dentofacial Orthopedics?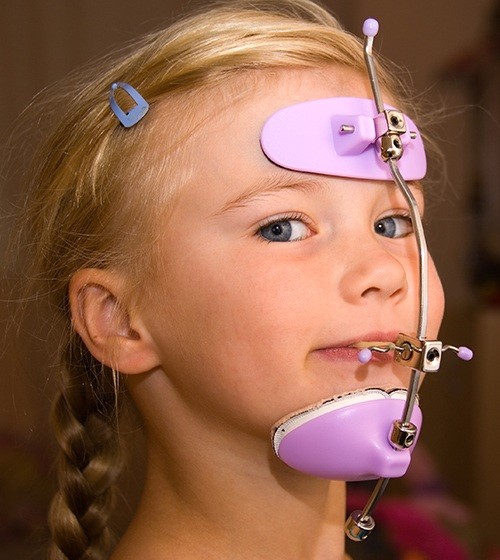 While the name is a mouthful, the concept behind dentofacial orthopedics is relatively simple: if the bones supporting the teeth aren't in the right position, then the teeth and bite will never be straight. So, dentofacial orthopedics works to correct this by stimulating growth in one of the jawbones so that the bite comes together correctly. This approach can also solve many aesthetic concerns that are beyond the scope of traditional orthodontics (like a pronounced overbite or underbite), saving a patient from having to get a more invasive procedure.