Which Treatment is Right For Me? – Richardson, TX
The Right Orthodontic Treatment for Your Needs
Unhappy with your crooked teeth or misaligned bite? At Richardson Orthodontics, Dr. Jones and Dr. Hanson and her team of highly-skilled professionals are ready to help you feel great about your smile. With the help of various orthodontic treatment options, we can determine which solution is right for you. We know not everyone prefers traditional braces, which is why we are pleased to also offer clear ceramic braces, self-ligating braces, and Invisalign clear aligners. If you are ready to take the next step toward a healthier, more aesthetically pleasing smile, contact us today to schedule an appointment!
Traditional Braces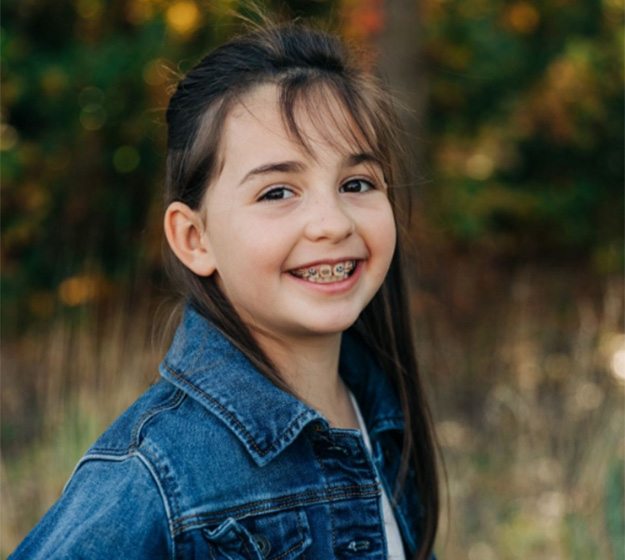 The most common method of orthodontic treatment is traditional metal braces. Comprised of metal brackets and wires, this tried and true solution has been around for decades helping children, teens, and adults achieve straighter smiles.
Traditional braces require specially designed brackets, which are much smaller and less bulky nowadays, to be cemented to the front of your teeth before an arch wire is threaded through the brackets. The wire is bent in various areas to form what your smile will eventually look like. Throughout treatment, this piece of wire is adjusted, placing gentle pressure of your teeth to shift them in the right direction.
Patients who receive traditional braces can customize them in a way that showcases their personality. From choosing colorful rubber bands that help to hold the wire in place to opting for a more subtle look with clear or white elastics, you can personalize your treatment how you see fit!
This method of orthodontic treatment is ideal for individuals who have all types of dental problems, including crowded, crooked, or gapped teeth as well as a poorly aligned bite (i.e. overbite, underbite, crossbite, or open bite). Metal braces are great for children, teenagers, and adults, but are especially helpful in addressing complex dental problems.
Clear/Ceramic Braces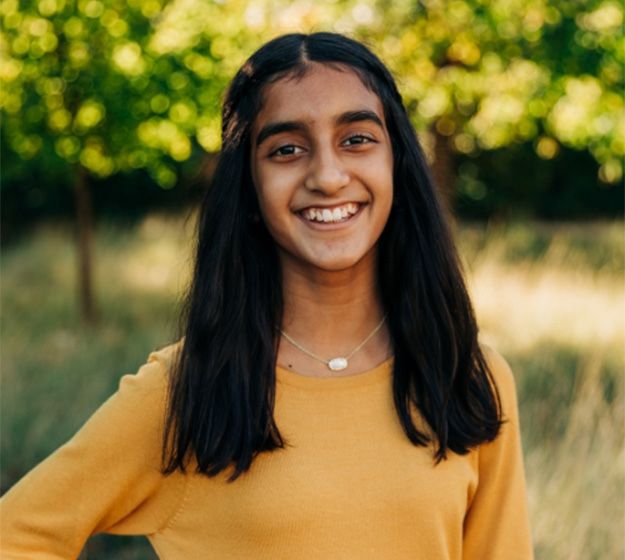 Much like traditional metal braces, clear/ceramic braces work the same way with a bracket and wire system; however, the most noticeable difference is that the brackets are made of a clear ceramic material. They also lay flatter against the surface of your teeth, reducing the likeliness of potential irritation to your soft oral tissues. But the brackets are not the only things that appear more subtle. In fact, the wire that is used can be clear or tooth-colored, so your treatment is more discreet.
The treatment process is the same as traditional braces but for self-conscious teenagers and adults, clear/ceramic braces are a superb alternative that allows you to address your dental problem without shining a spotlight on your treatment.
Self-Ligating Braces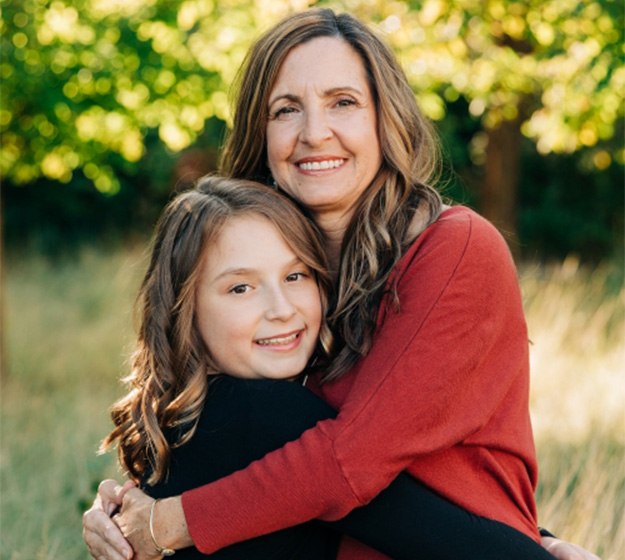 Self-ligating braces are not as commonly known when discussing orthodontic treatment. Consisting of brackets and wires, this alternative solution uses small latches on each bracket instead of rubber bands to help your teeth shift more easily. The benefit of this style of braces is that it leads to faster, shorter treatment.
Not only are self-ligating braces a great solution for both teenagers and adults who prefer a quicker orthodontic solution, but when requiring adjustments throughout treatment, your visits will only take a few minutes. During these visits, we will simply open the latches and quickly remove the wire before replacing it with a new one.
You will also find their smoother, more rounded brackets make for a more comfortable experience, resulting in little-to-no irritation to your lips or gums.
Invisalign Clear Aligners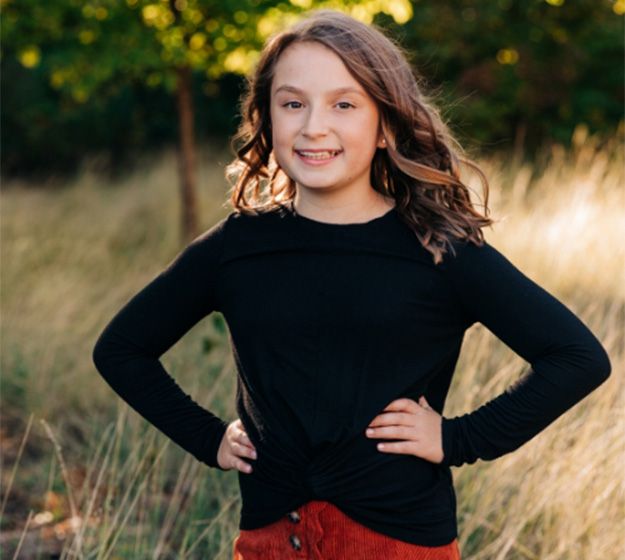 If you want to avoid a traditional bracket and wire system of any kind, you'll be pleased to know that your orthodontist in Richardson offers Invisalign Clear Aligners. These customized trays are made of clear plastic and gently move your teeth much quicker than traditional braces.
Designed for individuals who prefer faster results without compromising their daily appearance, Invisalign trays are customized to ensure a comfortable fit and are to be worn 20-22 hours each day. Every two weeks, you will be required to swap out your current trays for the next set in the series. Once you are finished with the full series of trays, you will notice a dramatically healthier, more beautiful smile.
Invisalign is an ideal solution for patients with overcrowding, spaces between teeth, and minor bite alignment issues. As the most flexible option available, patients must remove their trays before eating, drinking (anything but water), and cleaning them.
Dr. Jones and Dr. Hanson even offers Invisalign Teen for those who are self-conscious about their appearance and prefer to avoid a mouth full of metal. Using the same system of aligners, the only difference is the small indicator that fades when it is time to switch to the next set. Plus, they come with free replacement trays should your teen accidentally lose or damage one of their aligners along the way!