Invisalign Clear Aligners – Richardson, TX
The Clear Path
to a Straighter Smile
For many patients, Invisalign sounds like it's too good to be true. "You mean you can straighten your teeth without braces?" Yes, and in fact, no one will be able to tell you're undergoing orthodontic treatment at all! Invisalign in Richardson, TX is the discreet alternative that adults and teens have been waiting for, and Dr. Jones is able to help patients achieve absolutely stunning results while maintaining their confidence and appearance throughout the process. If you're ready to start you or your child on the path towards a straighter, better smile, give us a call today to schedule a FREE consultation.
Why Choose Richardson Orthodontics for Invisalign Clear Aligners?
Only Female Board-Certified Orthodontist in Richardson
16 Years of Experience Creating Gorgeous Smiles
Dental Insurance Accepted & 0% In-House Financing
How Invisalign Works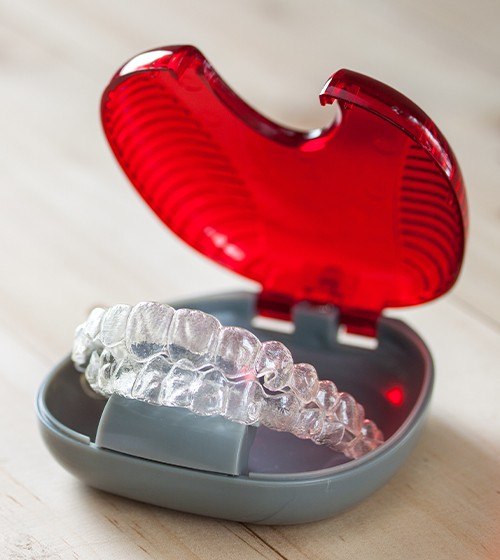 The interesting thing about Invisalign is that it actually straightens the teeth in a way very similar to traditional braces. A small amount of force is applied to the teeth, and this gradually moves them into more desirable positions. But, instead of using brackets and wires to do this, Invisalign instead utilizes a series of thin, see-through plastic aligner trays. They simply slide over the teeth, and the patient wears a set for two weeks before moving onto the next. Once a patient has gone through their entire series, the treatment is finished, and they should see a perfectly straight smile in the mirror.
Why Richardson Loves Invisalign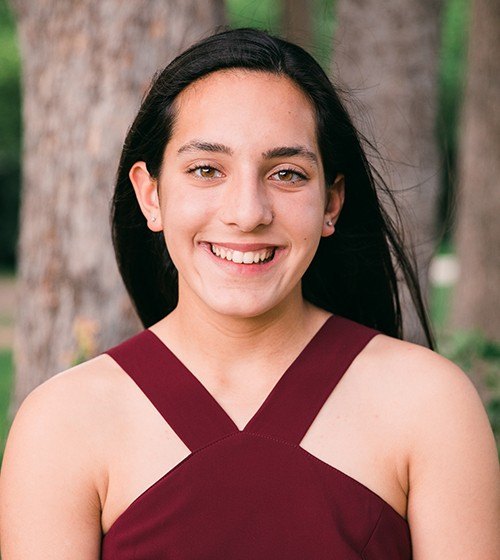 Subtle Appearance: When someone has braces, it's easy to tell, but with Invisalign, only you and your orthodontist will know about it. The trays practically disappear when worn, meaning you don't have to worry about people noticing your treatment whenever you speak, eat, or smile.
Comfortable Fit: Each Invisalign treatment is personally designed by Dr. Jones and made of smooth plastic, leading to a secure and custom fit that doesn't cause irritation for the lips or gums.
Convenience: Whenever it's time to eat, a patient can simply take Invisalign off and enjoy. This flexibility also allows them to clean their teeth like normal, making brushing and flossing much easier compared to regular braces.
Invisalign TEEN: Making Teens & Parents Smile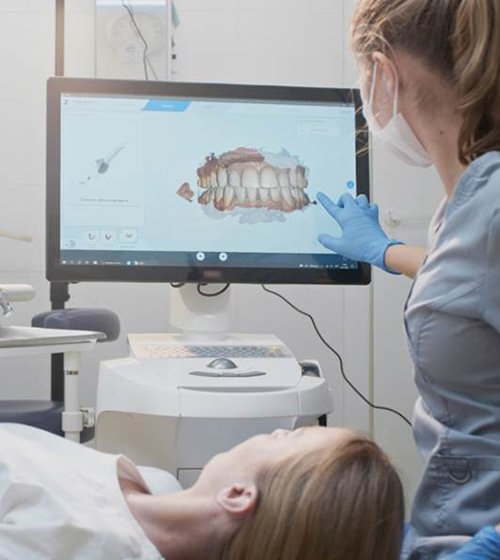 While Invisalign is ideal for adults, Invisalign TEEN is specifically designed to help older children. It still uses the same clear aligner trays, but each one has a small indicator dot at the back that gradually fades. This helps a teen and their parents keep track that the trays are being worn as needed. Invisalign TEEN also comes with FREE replacement trays in case one ever gets broken or "lost." So, the treatment can work for even the most clumsy or forgetful teen!
Invisalign for Teens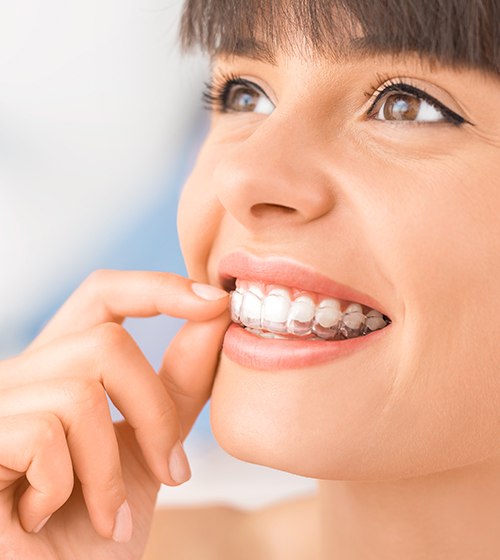 Is your teenager self-conscious about their appearance? Do they dread the thought of potentially wearing metal brackets and wires? The good news is that they can experience a more positive and discreet method of treatment thanks to Invisalign for Teens. Equipped with customizable trays that are designed to move their smile in the right direction, they can feel more confident undergoing an orthodontic treatment that doesn't compromise their daily appearance.