Clear & Ceramic Braces – Richardson, TX
The Best of
Both Worlds
These days, if someone needs to straighten their teeth, they aren't limited to just getting metal braces like in the past. Advancements in orthodontics have brought many new materials to the table, leading to the creation of clear and ceramic braces in Richardson, TX. With them, Dr. Jones can offer patients all the benefits and reliability of braces as well as a more aesthetically-friendly treatment that won't stick out whenever someone talks, eats, or smiles. They're ideal for image-conscious teens and adults alike, and you can see if the treatment would be right for you or your child at a FREE consultation here at Richardson Orthodontics. To schedule this appointment, give us a call today!
Why Choose Richardson Orthodontics for Clear & Ceramic Braces?
Custom-Designed Treatment for Every Patient
Perfect for Adults & Teens Alike
Board-Certified Orthodontist with 16 Years of Experience
What Exactly Are Clear & Ceramic Braces?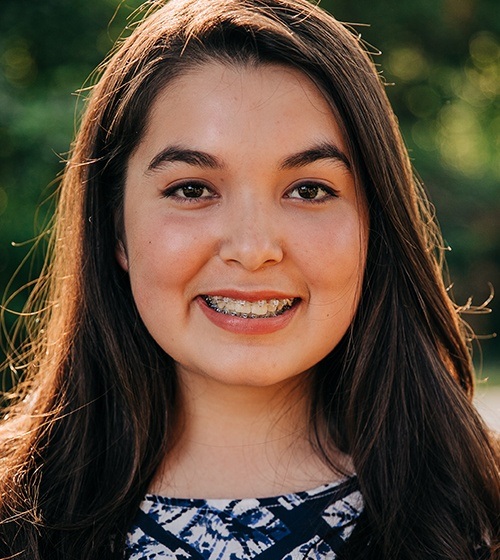 Clear/ceramic braces share a lot of similarities with traditional metal braces. Thin wires placed along each row of teeth, held by brackets, are used to apply a small amount of force that slowly and gently moves the teeth into more desirable positions. The biggest difference, you might have guessed, is that the brackets and wires themselves are completely see-through. The brackets are made of a clear ceramic and lay flatter against the teeth compared to traditional braces, and the wires are either clear or tooth-colored as well. The end result is that the treatment is barely noticeable within the smile, but the results they deliver are always eye-catching.