Self-Ligating Braces – Richardson, TX
Faster, Smoother,
Easier Braces
For patients who want to straighten their teeth as quickly, effectively, and comfortably as possible, self-ligating braces are often the best choice. The latest innovation in orthodontics, this treatment uses wires held in place using small latches on each bracket as opposed to small rubber bands. As a result, the teeth are able to shift more easily, leading to a faster and shorter treatment. To learn more about self-ligating braces in Richardson, TX and what they could do for you or your child's smile, Dr. Jones invites you to schedule a FREE in-person consultation today.
Why Choose Richardson Orthodontics for Self-Ligating Braces?
Board-Certified Orthodontist with 16 Years of Experience
Dental Insurance Accepted & 0% In-House Financing
Family-Owned & Operated Practice
The Benefits of Self-Ligating Braces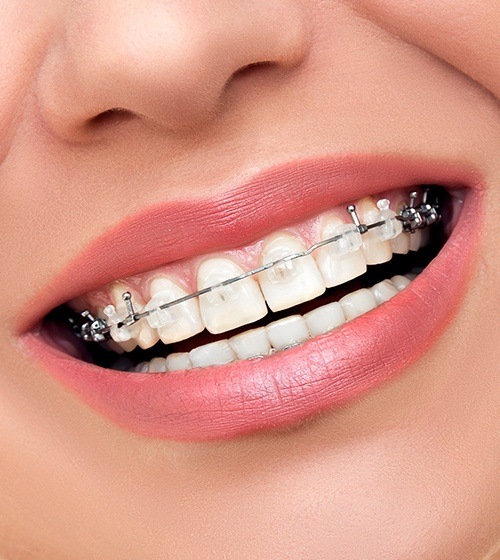 Smoother Brackets: Traditional brackets often have straight edges that can cause irritation within the mouth. Self-ligating brackets are rounded and much smoother, helping them sit comfortably against the lips and gums.
Faster Treatment: Because the wires are held in place with metal instead of rubber elastic bands, they encounter less friction when moving the teeth. Less friction means less resistance, which leads to the teeth shifting faster compared to regular braces.
Quick Adjustments: When a patient comes to see us to have their braces adjusted, it only takes a few minutes. We simply open the latches on the brackets and switch out the old wires for new ones. This process is much shorter compared to regular braces, helping patients (and their parents!) save a lot of time throughout treatment.