Self-Ligating Braces – Richardson, TX
Faster, Smoother,
Easier Braces
For patients who want to straighten their teeth as quickly, effectively, and comfortably as possible, self-ligating braces are often the best choice. The latest innovation in orthodontics, this treatment uses wires held in place using small latches on each bracket as opposed to small rubber bands. As a result, the teeth are able to shift more easily, leading to a faster and shorter treatment. To learn more about self-ligating braces in Richardson, TX and what they could do for you or your child's smile, Dr. Jones and Dr. Hanson invite you to schedule a FREE in-person consultation today.
Why Choose Richardson Orthodontics for Self-Ligating Braces?
Board-Certified Orthodontist with 16 Years of Experience
Dental Insurance Accepted & 0% In-House Financing
Family-Owned & Operated Practice
The Benefits of Self-Ligating Braces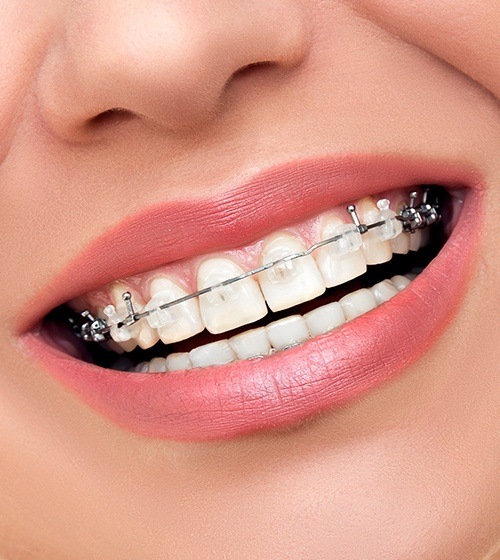 Smoother Brackets: Traditional brackets often have straight edges that can cause irritation within the mouth. Self-ligating brackets are rounded and much smoother, helping them sit comfortably against the lips and gums.
Faster Treatment: Because the wires are held in place with metal instead of rubber elastic bands, they encounter less friction when moving the teeth. Less friction means less resistance, which leads to the teeth shifting faster compared to regular braces.
Quick Adjustments: When a patient comes to see us to have their braces adjusted, it only takes a few minutes. We simply open the latches on the brackets and switch out the old wires for new ones. This process is much shorter compared to regular braces, helping patients (and their parents!) save a lot of time throughout treatment.
Self-Ligating Braces FAQs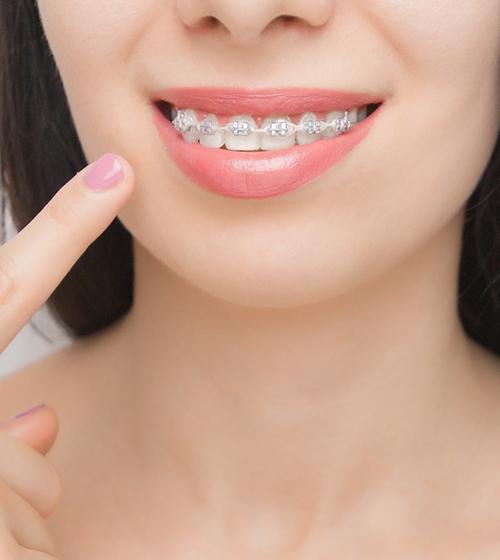 Self-ligating braces in Richardson are a wonderful treatment option for many patients whose teeth are not well-aligned. Of course, it is understandable if you want to learn more about them before you schedule your consultation with one of our talented orthodontists. Below, you will find answers to some frequently asked questions about this treatment. If you would like a more in-depth explanation of anything you discover here, feel free to reach out to us. We are always happy to speak to both current and prospective patients.
Are Self-Ligating Braces More Expensive?
Not always. Just like most types of dental and orthodontic treatment, the price of self-ligating braces can vary from case to case. The cost depends on an array of factors, including the degree of a patient's dental misalignment. Other issues, such as mishaps during the treatment period, also have the potential to influence overall costs.
Generally speaking, the price of self-ligating braces is in the same ballpark as that of traditional braces. A handful of dental insurance policies even cover self-ligating braces. If yours is among them, our team will be happy to help you file your claims.
Who Is a Candidate for Self-Ligating Braces?
Self-ligating braces can be used to address a variety of orthodontic issues, including gapped teeth, crooked teeth, crowded teeth, malocclusion, and more. However, they are not suitable for everyone. Particularly severe cases of misalignment may require traditional braces because self-ligating braces apply less pressure to the teeth.
In many cases, whether self-ligating braces are the appropriate treatment for an individual comes down to personal preference. If you want to enjoy comfortable treatment without rubber bands, as well as quick appointments in our office, they may be ideal for you.
How Do Self-Ligating Braces Compare to Traditional Braces?
The biggest difference between self-ligating braces and traditional ones is the fact that traditional braces use rubber bands, whereas self-ligating braces do not. This can greatly affect what you experience throughout treatment. For example, self-ligating braces tend to be more comfortable. However, the locking mechanism on the brackets has the potential to break, which may cause some inconvenience and minor delays in treatment.
Other aspects of treatment, though, are the same between traditional and self-ligating braces. For example, while one or the other might be slightly faster in some cases, their average overall treatment times are roughly the same.
How Should I Care for Self-Ligating Braces?
Similar to traditional braces, you'll need to be extra-careful about oral hygiene while you are wearing self-ligating braces from your orthodontist in Richardson. Additionally, you'll have to stay away from foods that might damage your brackets, such as hard, sticky, and extremely chewy items. Because self-ligating braces are more vulnerable to breakage than traditional ones, you'll need to be highly committed to adhering to the dietary guidelines that come with your treatment.