Getting Started with Invisalign – Richardson, TX
Your Journey with Invisalign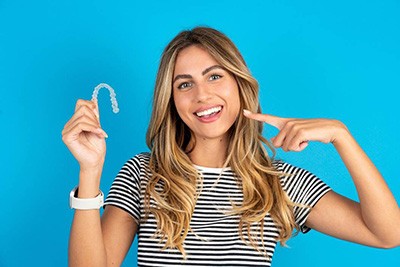 Are you interested in getting started with Invisalign? Our Richardson orthodontic team is prepared to answer all of your questions and guide you through the entire process. What exactly will your journey with Invisalign entail? This page provides an overview of the steps involved in treatment, beginning with your initial consultation and carrying through to your routine check-in appointments. We look forward to being with you through every step of your path to a healthier, more confident smile!
Initial Consultation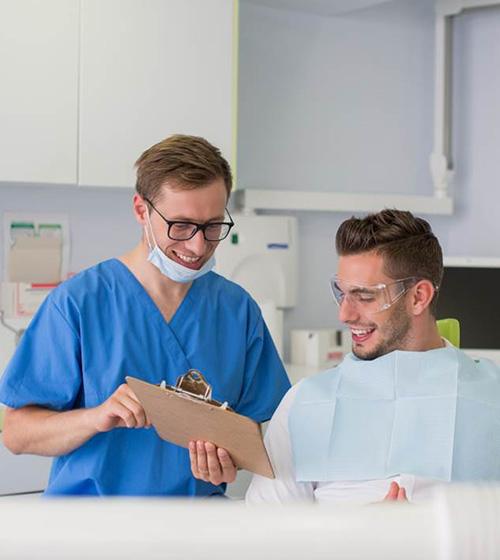 During your first appointment with us, we will examine your teeth and learn a little bit about you. From there, we will be able to determine if Invisalign is a good fit for your personal situation. It is suitable for most people with mild to moderate dental misalignment.
Feel free to ask questions during your consultation; we want all of our patients to be well-informed before they make any commitments.
Individualized Treatment Plan
If we determine that Invisalign is right for you, we will move ahead with planning the details of your treatment. We will use advanced technology to scan your teeth and use state-of-the-art software to generate a preview of your final results. Once the treatment plan is ready, we will order your custom clear aligners from Invisalign.
Getting Started with Your Aligners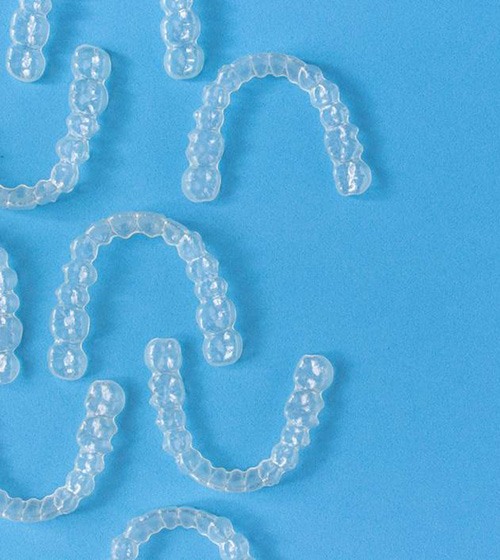 Once your aligners arrive in our office, you will come in to pick them up. We will verify that they are well-made and that they fit correctly. We will also provide coaching on how you should use them, when and how to remove them for cleaning and meals, and other information that will contribute to a successful treatment experience.
Switch Your Aligners Periodically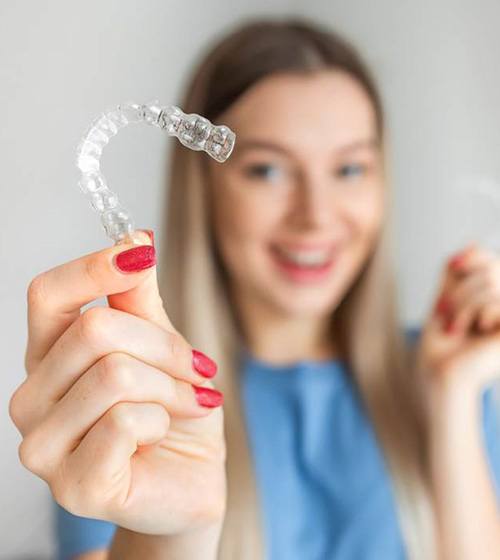 You should wear each aligner for 20 – 22 hours each day, for about 1 – 2 weeks (depending on the details of your treatment plan). Each new aligner will be just slightly different from its predecessor, so your teeth will move slowly but steadily throughout your treatment period. If a new aligner ever feels too tight, it might mean that you did not wear the previous one for long enough.
Attend Checkups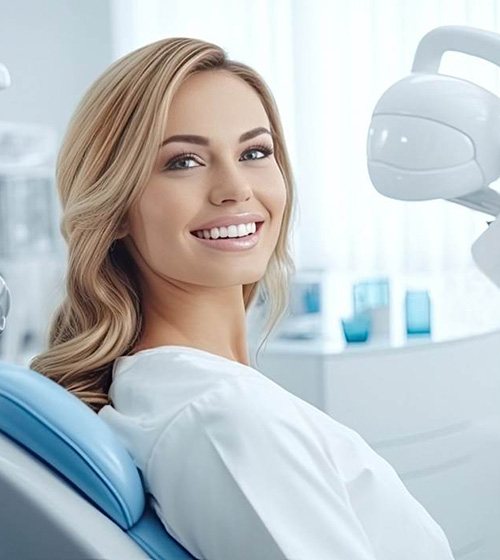 You will visit our team periodically throughout your time with Invisalign. We will monitor your progress, answer your questions, and be your cheerleader as you strive to comply with all of our treatment instructions. After you work your way through all of your aligners, we will help you transition to the maintenance phase of your orthodontic care.