Teen Orthodontics—Richardson, TX
Create Confidence
for a Lifetime
A large portion of orthodontic patients around the world are teenagers, and that's because most teeth and bite alignment issues become very obvious at this stage if they were missed during childhood. Thankfully, the team at Richardson Orthodontics has plenty of experience working with teens and meeting their distinctive needs. We're able to adjust treatment plans to suit each individual and provide care that is effective, discreet, and comfortable to create smiles that look beautiful and will function perfectly for decades to come.
Why Choose Richardson Orthodontics for Teen Orthodontics?
Led by Two Board-Certified Orthodontists
Treatment Plans Specifically Designed for Teens
Dental Insurance Maximized & 0% In-House Financing
The Difference Between Teen & Childhood Orthodontics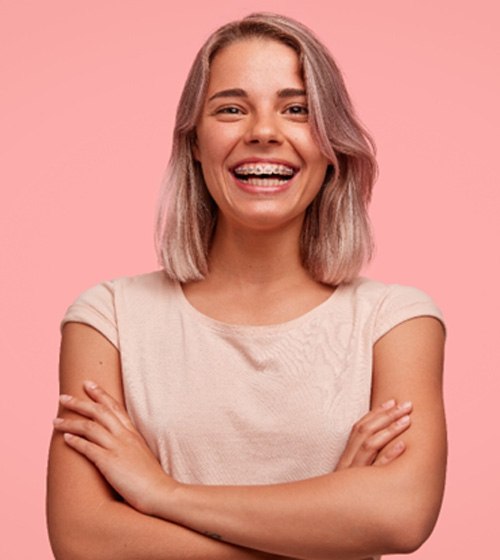 The biggest difference is the mix of primary (baby) and permanent teeth present in a teen's mouth. A teen will have more adult teeth compared to a child, plus an issue like overbite, underbite, or cross bite will be more advanced as well. Simply put, orthodontic treatment for teens tends to be more complicated compared to children because there is a higher number of variables to consider.
But with that being said, the bones of the mouth and jaw are not as set and rigid as adults, so teens respond very well to orthodontic care. Often, the biggest issue comes down to compliance, especially in reference to clear aligner treatments that require some discipline and consistency on the patient's part. We also understand that teens can be particularly image-conscious, so we have options that consider this as well.
Our Teen Orthodontic Treatment Options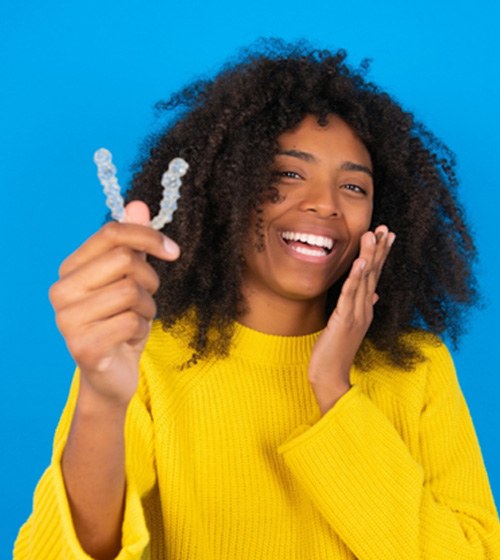 Traditional Braces : For teens with complex alignment issues and bite problems, traditional metal braces are typically the best option because they are extremely reliable. Fortunately, today's braces are much smaller and more subtle compared to the ones you likely saw growing up!
Clear/Ceramic Braces : This treatment is perfectly engineered for teens. Firstly, the wires and brackets are made of a translucent material that makes them practically invisible. And secondly, because they are affixed to the teeth like regular braces, parents don't have to worry about their child ever taking them off or forgetting to wear them like aligners.
Invisalign : Most teens ask for Invisalign by name because they know it will allow them to get the care they need while their peers don't notice it. A series of see-through plastic trays practically disappear when worn while gradually moving the teeth into their ideal positions. Each treatment we provide includes extra trays so that if a teen ever loses or breaks one, getting a replacement is easy!